Invisalign
No matter what age you are when you start thinking about getting braces, the idea of sporting a mouth full of brackets and wires is probably a turnoff. Fortunately, there's a cutting-edge solution for you. East Bay Family Dentistry is an orthodontics center that offers Invisalign braces to the people of Oakland.
INVISALIGN: REALIGN YOUR TEETH INVISIBLY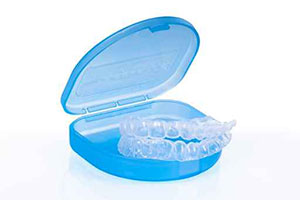 Let our Invisalign certified orthodontists perform orthodontic magic for you: They'll straighten your teeth with practically invisible treatments. Invisalign braces are not detectable. They use a transparent substance to do the same work as brackets and wires, which means no ugly smile and no self-consciousness.
LIVE YOUR LIFE WITH CONFIDENCE
With Invisalign, East Bay Family Dentistry offers you the chance to undergo the orthodontic treatment you want or need without sacrificing your self-confidence. It's no wonder that so many people do not like braces: The wires are unsightly and uncomfortable, and they don't exactly work wonders for your self-esteem. Because Invisalign is invisible and removable, you'll be able to undergo treatment in a manner that makes you more physically and emotionally comfortable. Give East Bay Family Dentistry a call today to set up an appointment for an Invisalign consultation.